This seem to happen every now and again and then starts work again.
This time it's been like this for a couple of days.
I have All Site Stories and Infrequent Site Stories on the homepage, both set to unread only and oldest first. Both show nothing despite there being plenty of items in both lists if I click them in the sidebar.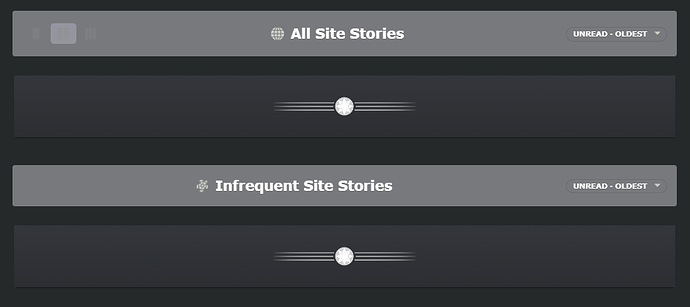 If I set them to newest first they populate, but that's not really useful.
If I set them to all items oldest first they also populate, with items from 2012, so again, not very useful…