The past few days, I've noticed an odd UI issue. Not every time, but most of the time when I view a story in the android app, once the story finishes rendering, certain UI elements become invisible. Basically everything except for the story itself and the bottom navigation buttons. So the app bar at the top, the article title, and the share/save buttons become invisible. This is occurring across multiple devices, though the ones I've tried have all been Samsung - S5, S6 and S7. The one I use the most is android 8.0.0 / Samsung experience version 9.0.
Here's an example where everything is working fine: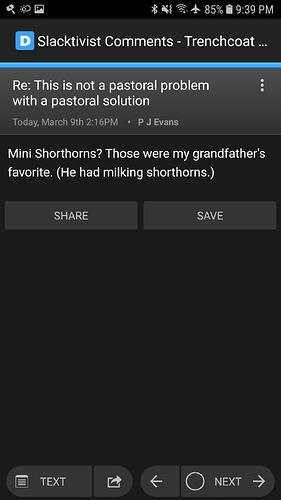 And here's one showing the issue: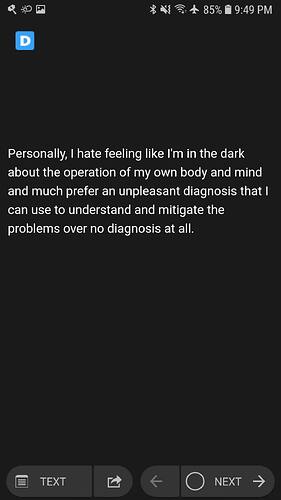 It seems to correlate to the length of the article - the elements don't vanish if the article is very short. It's hard to tell for sure, but it seems like the UI elements appear at first, then vanish when the article body finishes rendering, so possibly it's a race condition?
Any advice would be appreciated. Thanks.