Today a Blurblog shows up as having one unread item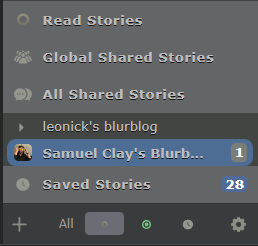 I open it with feed settings to show oldest first and only unread stories.


One read story shows up in the list… Selecting it doesn't clear it. Context menu has option to mark as unread, but I'm not allowed to since it is over 30 days old.
This item is somehow both read and unread?