Whenever I look at All Site Stories (sorted by unread/oldest first) there always appears at the bottom 2 items that I have either actually read or have marked as read by scrolling past them. Previously they have most definitely shown greyed out as having been read.
Today it is a different pair of articles than it has been for the past fortnight.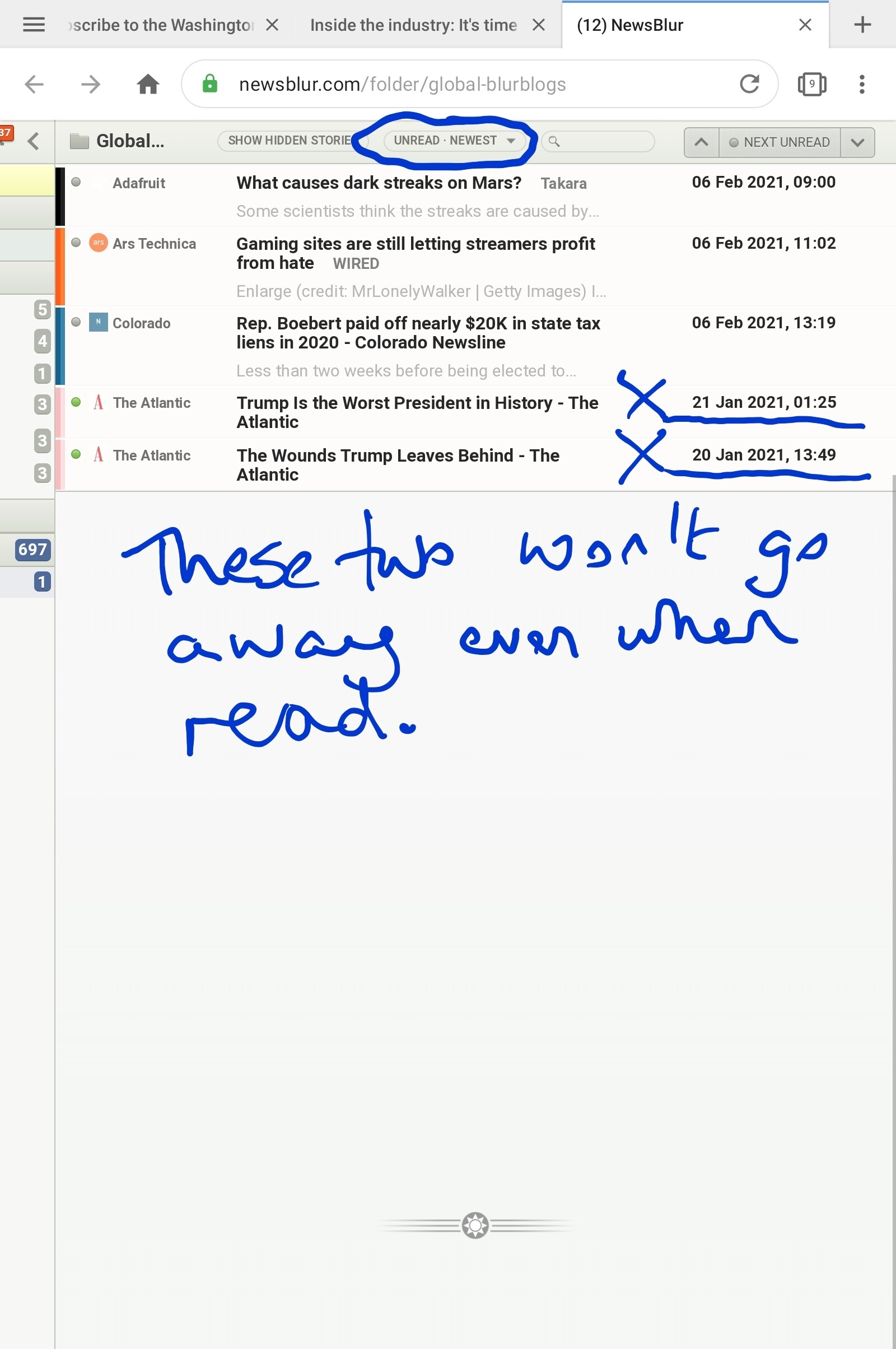 But of course having tested this and posted, I've checked again and they aren't now showing in the feed. Damn computers.