Hi!
I read album reviews from the music review site Pitchfork, and while the text view works great to read the review content, there are a few pieces of information that I'd love to be included in the view. I'm not sure what that process is like (if the text view parser is totally abstracted, or has adapters for some particular sites), but here's what a review looks like within Newsblur: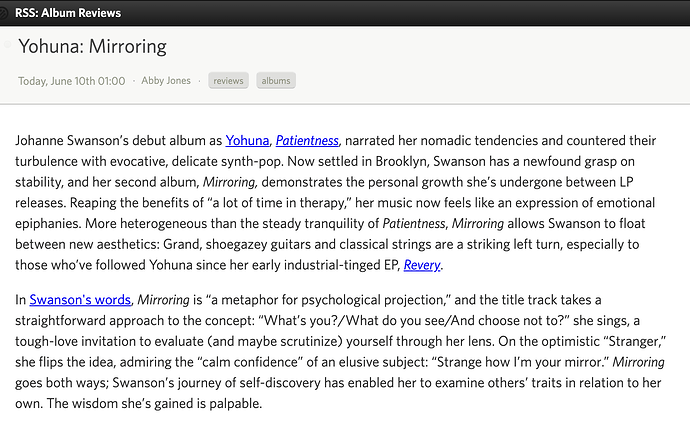 And here's the page on Pitchfork itself: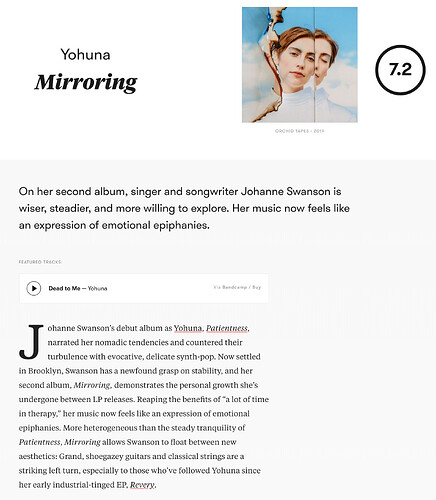 The pieces of information that I'd love to see within Newsblur are the album image, the "score" of the album (the number in the circle there on the right), and the capsule review (that first paragraph of larger text).
Here's the url I've been using: https://pitchfork.com/rss/reviews/albums/
Thank you for the consideration!