While the browser based Newsblur site can aggregate duplicate RSS news stories under a single folder, the Newsblur Android App does not, resulting in multiple duplicate feeds…
In this case, I have two feeds nested under a single folder. As you can see from the screen shots, the web view of the entire folder shows one story, but the Android App shows two.
Web screen shot, showing single stories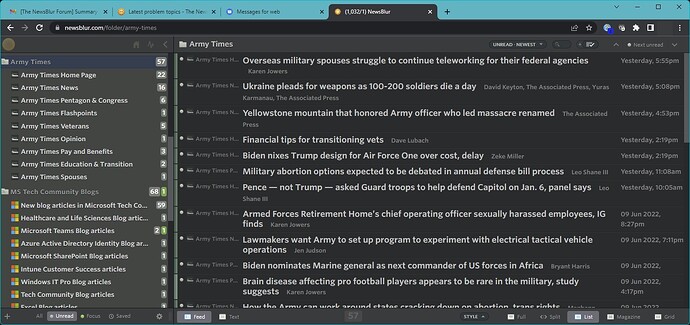 App screen shot, showing the exact same set of feeds, but stories are duplicated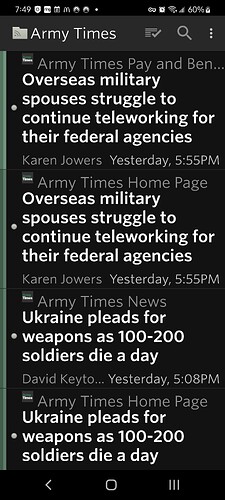 Is there a way to "fix" the Android App to match the way the web based newsblur site displays nested folders of RSS feeds with duplicate stories?
The feeds that are duplicated under a single folder with the "Overseas military spouses struggle to continue teleworking for their federal agencies" story are
https://www.armytimes.com/arc/outboundfeeds/rss/?outputType=xml
and
https://www.armytimes.com/arc/outboundfeeds/rss/category/pay-benefits/?outputType=xml