I just tried to catch up on el goonish shive: El Goonish Shive
I read about 20ish pages, things felt weird/like something was missing.
It did feel like they were in the right order (not going backwards) but it felt like things got skipped.
After I ran out of new items ("J" to go down), I had to refresh (shift up, shift down) and then I saw a bunch of pages that were basically skipped previously.
I'm not sure which pages I read earlier, but these are what's left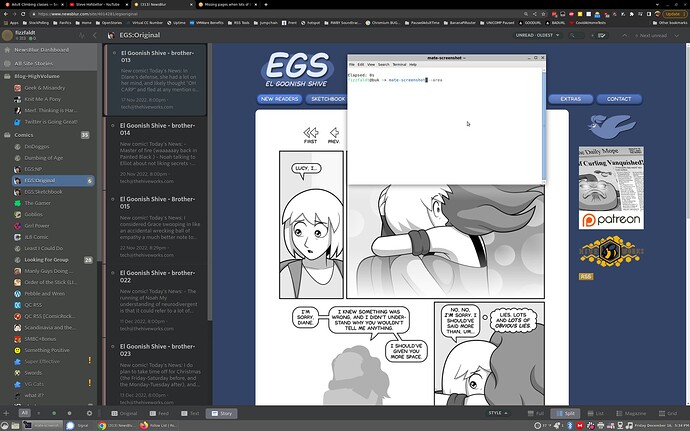 Maybe this is related to premium archive tier?
I've seen a lot of times where on the left it says I have X unread, but the scrolling menu has significantly less than X (and when I've marked them all read, if I refresh I get more)