Hi,
I subscribe to iMore (Newsblur site)
I noticed some broken images. So used Chrome Dev tools and seems like they were all from imageproxy.newsblur.com.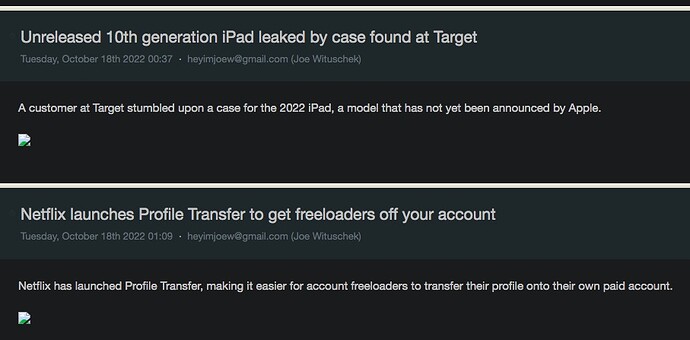 They all reported 502 - Newsblur is down.
Is there something weird with the image proxy? I tried going to the image proxy site direct (dunno if that would have worked or not) and gave same error.
Regards,
Mike