https://newsblur.com/site/110192/
Log shows a long line of failures as such: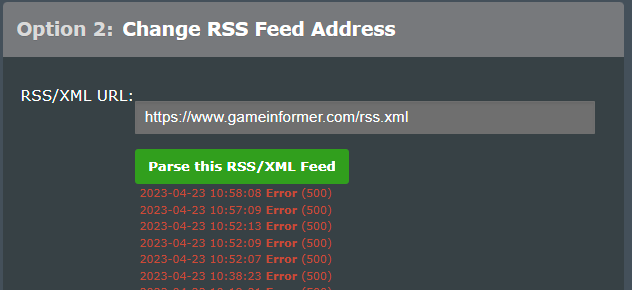 But the feed (https://www.gameinformer.com/rss.xml) loads fine in my browser.
The W3C validator also has no issues. It has some recommendations but it can read the feed as says it is valid https://validator.w3.org/feed/check.cgi?url=https%3A%2F%2Fwww.gameinformer.com%2Frss.xml
As a sidenote, why isn't it possible to see the stories of misbehaving sites? I have unread items from this feed, yet clicking it only brings up the fix misbehaving site dialog. I had to use the browser developer tools to get the url for the site so I could include it here and read the unread items.