I have a couple of feeds for which Newsblur shows only the most recent ten stories (yes, this is "All stories" view and not just "Unread only" view).
Why is Newsblur apparently dropping stories from some feeds but not others? Where does this "ten" number come from?
The feeds in question have around 40 stories each. All ~40 stories in each feed appear when I load the feeds into a non-Newsblur RSS reader, and the feed files are rated as "valid RSS" according to the RSS validator at rssboard.org, so I have some reason to believe them to be non-broken RSS feeds.
One feed says there are "10 stories in archive" while another says "39 stories in archive", but in each case Newsblur apparently displays only ten stories in each feed.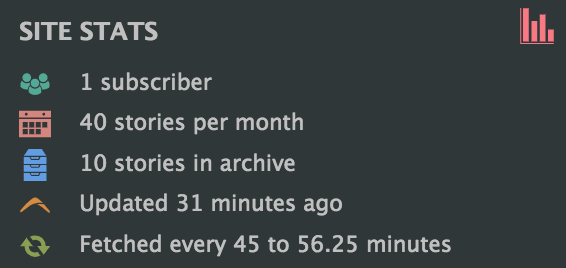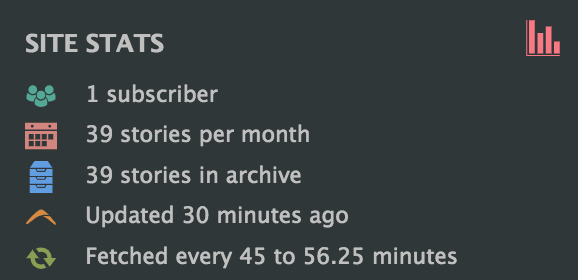 I don't know if this is a new or old behavior. I only noticed the Newsblur omissions when I recently loaded some feeds into a different reader and saw many more stories.
Is there any hope of getting some help to figure out what's going on?
Thanks!