Hi everyone

I have recently purchased a NewsBlur Premium Archive Account, and I have a couple of doubts about it. Apologies if this has been already asked but I've searched on the forum and I think I didn't find any post similar.
I am trying to display an RSS URL from a folder At NewsBlur on a website I am building. Is it possible to have more than 21 feeds displayed?
And the other question is if there is any option to have the title of the feed removed, but leave the title of the feed item itself.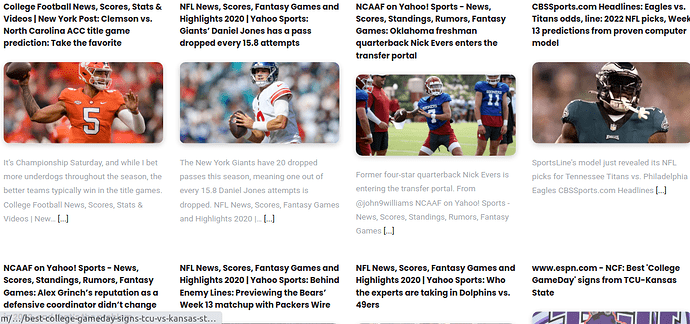 For example on the first item, remove "College Football News: Scores, Stats…" and live the title as "Clemson vs North Carolina ACC title game prediction: Take the favorite"
Please, has this happened to anyone before or know any way to solve this?
Thank you very much for the time.
Cheers!