The newsfeed at https://www.redstate.com/feed/ has somehow undergone a strange change that renders it pretty unreadable, per the screen shot below…
With the settings for the site set as follows: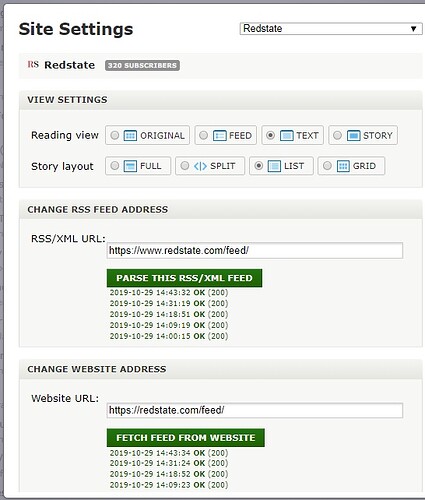 …the actual stories end up looking like this, and are now almost unreadable. Previously, the news stories resolved as mostly just plain old text. Is this something that Newsblur can fix, or at least reinterpret the information coming from the RSS feed?