<give us some feedback!>
I noticed that I'd lost my ThinkBroadband feed a few days ago.
I went to their Web site and found that they had made a minor change to the address of their RSS feed.
https://www.thinkbroadband.com/news.rss
If I put that into the Add dialogue in newsblur.com, it fails saying there is no RSS FEED.
I tried the plain Web site and the RSS page as https and http.
How can I get it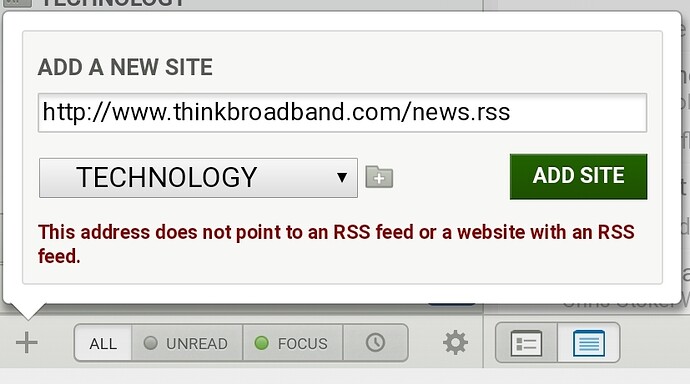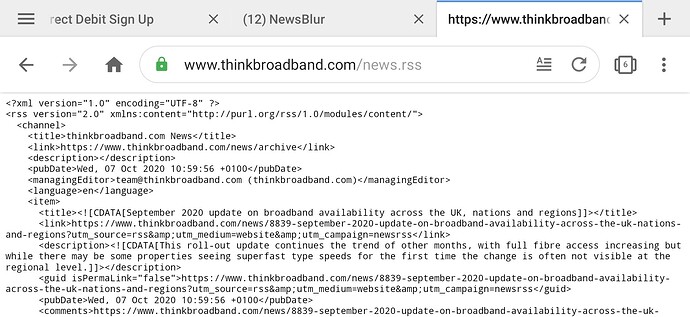 back?
app version: 10.1b3
android version: 9 (PPR1.180610.011.T820XXU3CTD5)
device: samsung SM-T820 (msm8996)
sqlite version: 3.22.0
username: JimB
server: default
speed: 60 feeds in conn:1006 read:20 parse:52 store:60
pending actions: pre:0 post:0
premium: yes
prefetch: no
notifications: no
keepread: no
thumbs: no